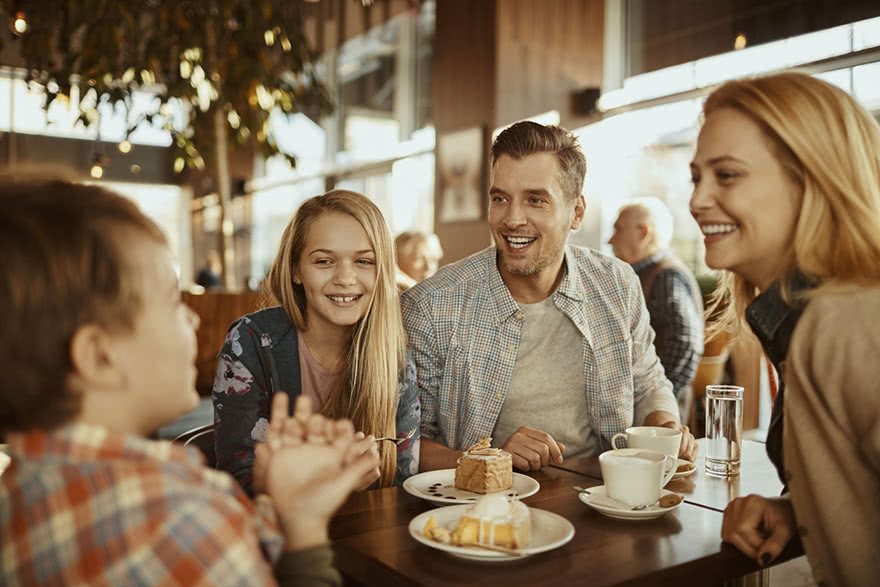 There are two great indulgences in life: food and travel. People need to eat in order to survive so food will always factor into life, but the decision of where to eat is the difference between an exquisite meal and so-so fare. Travel is a luxury, but it is sometimes necessary to avoid burnout or worse. The best vacation is the one where you have completely enjoyed yourself while not spending a fortune. Everyone's travel preference is different so it can be difficult to find a cost-cutting method here. There is a place in your travel budget where you can control expenses and that is dining.
Most people do not want to cut too much because sometimes meals out are an integral part of the journey. For example, if you are planning a trip to Kansas City or Memphis, a stop at a local barbecue restaurant is a must. However, that does not mean that you need to pick a high dollar restaurant. There are lots of barbecue places in the two cities mentioned that offer quality dining. The difference is in how much those restaurants charge. A low priced restaurant can offer the same high quality as an expensive place without the large tab at the end of your meal. Here are five methods for eating cheap while on vacation.
Do the research
There is a good chance that you did not throw a dart at a point on a map to decide where you wanted to go on vacation. You researched different regions until you found a place to visit then researched the area. So why not research where to eat as well? Google Maps and Trip Advisor usually post expense ratings for restaurants. This will give an indication as to how much it may cost to dine at a particular restaurant. As you check the expense rating, take the time to read reviews on that particular restaurant. You may end up finding one of the city's best kept secrets.
Stay at a hotel with a continental breakfast
Travel advisors will caution people to avoid the hotel restaurant because of the high price, and they would be right unless you have the continental breakfast. Continental breakfasts offer an array of dishes from around the nation. Usually they include bagels, cereal, and doughnuts, but if you do your research on the hotel, you may find one that offers eggs, sausage, and even waffles. A good way to determine if a hotel offers a continental breakfast is to browse the amenities. They are usually listed. Then eat a large breakfast. That will not only save on future meals but also snacking during the day.
Make lunch your big meal
Depending on the restaurant that you plan on dining at, there may be a large discrepancy between the lunch and dinner prices. The reason is that most people will either eat at home or at work and will not take the time to travel to a restaurant during lunch. In order to attract business, restaurants will offer several entrees at lower prices. They are usually meals that are quick to prepare, but just because something is prepared quickly does not mean that it does not taste good.
Ask people for recommendations
If you don't have the time to research a city's restaurants, ask someone who has visited that destination before and see what they recommend. You may end up learning about a place that wasn't even on the radar at first and could turn out to provide the best meal of the trip. The trick is not to be afraid to ask. Since vacations are pleasant experiences, many colleagues and friends will be eager to share the details of their trip.
Prepare your own food
This is arguably the least desirable option, but if you are on a tight budget, this is something to consider. If this is the case, look for hotels that offer small kitchenettes or at least a microwave. Then visit a local supermarket or Walmart and pick up some food that is easy to prepare and can be enjoyed in your room. This can also serve as a means of exploration, since you would be likely to visit a market that is not located at home.
Traveling and dining can be rewarding experiences, but they do not have to cost a fortune. By utilizing the tips listed above and careful planning you can have a vacation that is relaxing and affordable. For more tips on how to save money on your vacation, contact us today, and we will be happy to help.